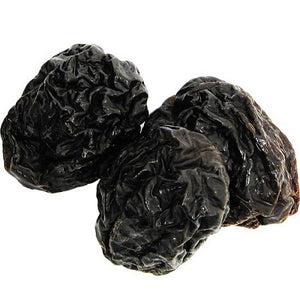 We source these from farms that grow and dry some of the best plums on the planet! These not-so-typical prunes are dried from the fresh Moyer Plum resulting in a unique texture and flavor profile when compared to the more common French Prune found in stores.
These GMO-free and fat-free fruits have enhanced plumpness due to the addition of potassium sorbate. Our Dried Jumbo Whole Prunes are a good source of vitamins A and B-6, niacin, vitamin K, and riboflavin.
These prunes are dried whole and contain the pit.